Five Star Nation (來自五星的你)
Mandarin
This is a show about China.
A behemoth in world economy and geopolitics, China is an opportunity for some; for others, it's a lesson learned. We're currently in pre-production for Season 2.
In Season 1, we speak to those with personal connections to China. They were born in China. They work in China. Jailed in China. Or they study China. Whether it's a student, a business professional, or an exile, they illuminate "China" according to their unique experiences, and the constraints (or the grace) with which they carry their lives.
鬼島之音 2021 年最「紅」的節目《來自五星的你》邀請在中國出生或生活過的華人們「獻聲」,敢於直言他們在中國的經歷:中國是如何影響他們的生活、思想、甚至是生存法則,讓我們聽見,什麼是中國。《來自五星的你》節目取名靈感來自中國的五星旗,12 位受訪者分為六大面向:學生、商人、香港人、流亡者、社會運動者、學者,他們抱持的態度不盡相同,有反抗亦有順從,有中立亦有極端。

受訪者有一半是熟悉的聲音:八九學運領袖吾爾開希、銅鑼灣書店店長林榮基、異議藝術家巴丟草;另一半則是「匿名者」,談論中國科技公司的優勢、中國愛國教育、女權社會運動提倡、香港國安法後的新聞工作環境。

本節目由掀起 400 萬點閱社群討論的重磅國際新聞製作人 —— 歪評妹 擔任主持,及由 2020 台灣卓越新聞獎「PODCAST 新聞節目獎」提名製作人、《政治重金屬 Metalhead Politics》主持人 吳怡慈 Emily Y. Wu 製作。歡迎大家踴躍訂閱、分享、五星評論;也告訴我們,你在世界上的哪個地方正在收聽《來自五星的你》。

官網:https://5podcast.com

臉書:https://facebook.com/ghostislandme
Twitter: https://twitter.com/ghostislandme
IG: https:/instagram.com/ghostislandme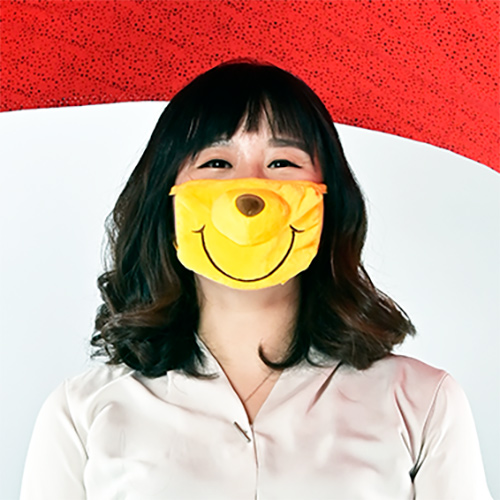 Host - YP
YP has been a senior journalist covering international news, with a focus on China and Hong Kong. She was a former editor at Apple Daily in Taiwan, creating video news packages on China, Xinjiang, the EU, and Asia.